DO YOU HAVE BLOCKED DRAINS?
PLUMBER SYDNEY, AUSTRALIA
No.1 Team for Unblocking Drains!
A small team of experienced and professional Plumbers based in Northern Beaches of Sydney. We provide a complete plumbing service and is the preferred choice for residential, commercial and civil works all around Sydney. See our reviews
EZI-JET PLUMBING PROVIDES PLUMBING SERVICES TO ALL SUBURBS OF SYDNEY AND NORTHERN BEACHES

EMERGENCY PLUMBING | PLUMBING SERVICES | NEED DRAINS UNBLOCKED?
Call Us Today! Ph: 02 9186 4085
Northern Beaches Plumbing Service



EZI-JET PLUMBING OFFERS
* Terms & Conditions apply. Not to be used with other offers.
THIS WHAT OUR CUSTOMERS THINK OF OUR SERVICE

Lain Collings

I couldn't be happier with the great service. Jared was very friendly and cleared our blocked downpipes extremely efficiently. He responded very quickly to text messages, and was able to fit our job in at short notice. He really knows his stuff and gave great advice too.

Kaye Bardwell

The best in the business! You can't go wrong calling Ezi-Jet Plumbing. Jared & the other team members are not only great Northern Beaches plumber but real gentlemen and you can be assured they will sort out the problem and get the job done without ripping you off! If you have any plumbing issues I can recommend this company wholeheartedly!
From one very happy customer!

Steph Codey

Wouldn't hesitate to recommend the boys at Ezi Jet for your plumbing needs. Great customer service, super friendly, reliable and a fantastic job. Thanks so much!
Liliani Lapa


Jenny Kristo

Highly recommend Ezi-Jet Plumbing. Great service, punctual with good communication. Very happy and will definitely use them again in the future. Best Plumber Northern Beaches.

Nathan Tulloch

I would like to thank Jared and Evan from Ezi Jet for their prompt response to resolve my blocked sewer issue. They carried out their work in a professional manner and left everything clean and tidy once they were done. I also appreciated them having the latest and most effective equipment to carry out this work. Quick emergency plumbing & drain unblocking Northern Beaches and I highly recommend Ezi Jet to everyone.
BLOCKED DRAIN SERVICES NORTHERN BEACHES BY
EZI-JET PLUMBING
If your drain is outside it will most likely have been caused by a build-up of dead leaves, or even tree roots which can find their way into pipes and cause a barrier to the flow of water. If it's an indoor blockage, it could have occurred because of heavy materials or objects being flushed down into the drain.
We identify & clear blocked sewer and stormwater pipes and drains.
We strive to take care of all your plumbing and drainage needs.
Highly trained Plumbers and qualified in all facets of plumbing.
Uses High-Pressure Water Jets to successfully clear blockages and remove all debris from the pipes.
Provides a fast, fair and quality plumbing service.
Need a Local plumbing specialist in Northern Beaches, Sydney? Got questions about blocked drain Northern Beaches in your area? Need a quote? Call us! Ph: 02 9186 4085
Plumbing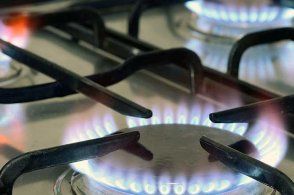 Gas Fitting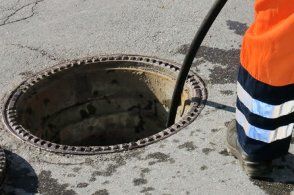 Drainage
Do you have blocked drains?
Does your toilet gurgle when you flush it?
Is your basin emptying slowly?
Does your kitchen sink hold water when you have pulled the plug?
Does the floor waste in your shower not keep up with the flow of water?
Does your bath take ages to drain away?
Is there evidence of an overflow either in the house or outside?
Are your gutters overflowing?
Are your storm water pits full and not running away?
Do you have bad smells coming from any of your plumbing fixtures?
If you can answer 'yes' to any of these questions, you may have a blocked drain.
For best Plumber Northern Beaches, Call us now!
What can cause a blocked drain?

There are many different things that can cause your drains to become blocked. They all need to be approached differently to be effectively cleared and resolved. Here are a few of the common blockages we come across:
Tree roots – in Sydney, particularly on the Northern Beaches, we live in a very green area. Tree roots can achieve a radius of between 2.5 and 5 times the height of the tree. So for a 10 meter high tree, the roots could travel up to 50 meters!

Built up grease from fats and oils that have solidified when washed down

Build up of sand and leaves constantly washing into storm water pits and pipes

Foreign objects like children's toys, toilet bowl deodorizers that travel through the drainage system and get caught on bends, fittings or burrs in the pipe

Paper build up, if the pipes have insufficient fall, the water drains away slowly leaving behind the paper and waste which solidifies

Collapsed and broken pipes caused by vehicular traffic, recent excavation or roots from big trees.
HIGH PRESSURE
WATER JETTING

SERVICE
We've got the tools to do it right! Using high-pressure water jets we successfully clear blockages and remove all debris within the pipes.
Inspection Report: A full inspection & diagnostic report is provided with every job completed, allowing you peace of mind you will know the current condition of your pipes & drains and we can determine if regular maintenance or repair works are necessary.

Our Team of Plumbers is Clean, Professional and Qualified
with a high priority given to honesty, diligence and the all important quality workmanship. Customers often comment on the friendly atmosphere and politeness that compliments the professional job carried out.
Safety is a High Priority! For that reason we are highly trained Plumbers and work according to Australian standard AS/NZS 4233.1:2013 to ensure both your family's safety and ours.
Cleanliness. We realize that blocked drains and blocked sewer are not the cleanest environment to work in. Our goal is to ensure that your home stays clean while we are working, not just a clean up afterwards. This puts us in a unique position as Sydney's plumbing professionals and blocked drain plumbers Sydney specialists.
Our Team is Fully Insured to make sure that you and your property are protected.
High Pressure Water Jetter: We use the latest high pressure water jetting technology & equipment. High-pressure water jets provide the best root cutting & drain clearing ability and efficiently remove all roots, dirt and debris. We have different nozzles for specialized applications, such as cutting roots, clearing grease or removing sand. The high-pressure technique streams water through the pipe, removing years of mineral buildup & foreign objects that obstruct water flow. This is the most cost effective way to have your drains unblocked and cleaned. This modern method contains no chemicals, making it an eco-friendly approach that produces impressive results.
CCTV Camera: Internal inspection using CCTV cameras lets us view the problem from within the pipe itself allowing us to pinpoint the cause of the blockage & efficiently remove it. This acts as our eyes inside the pipe allowing us to accurately assess the problem & solve it.
Sonde and Locator: Should it be necessary to dig and repair a defective pipe that has collapsed, this location device built into our camera allows us to view the defect and precisely locate it from above ground. This saves time and money, taking us directly to the problem from above, even indicating the depth of the pipe from the ground level. This will allow us to provide you with an accurate quote to carry out the repair.